BOB - Mobile Office in a Box, Full Model
SKU: MBOXFULL304852L
Regular price
List $5,995.00
Regular price
Sale price
List $5,995.00
Unit price
per
Sale
Sold out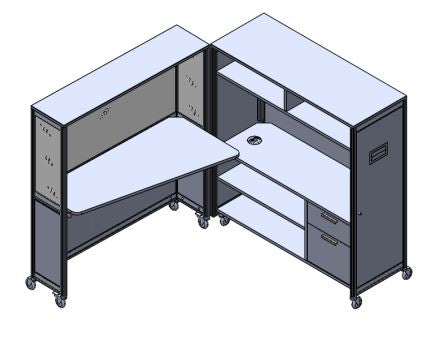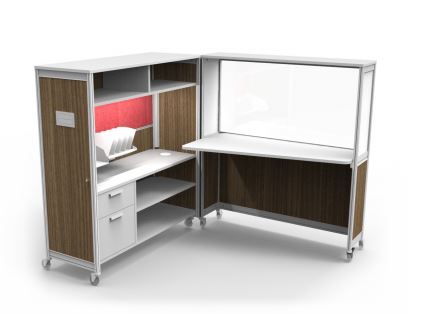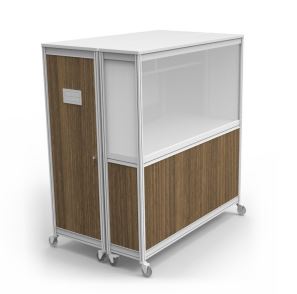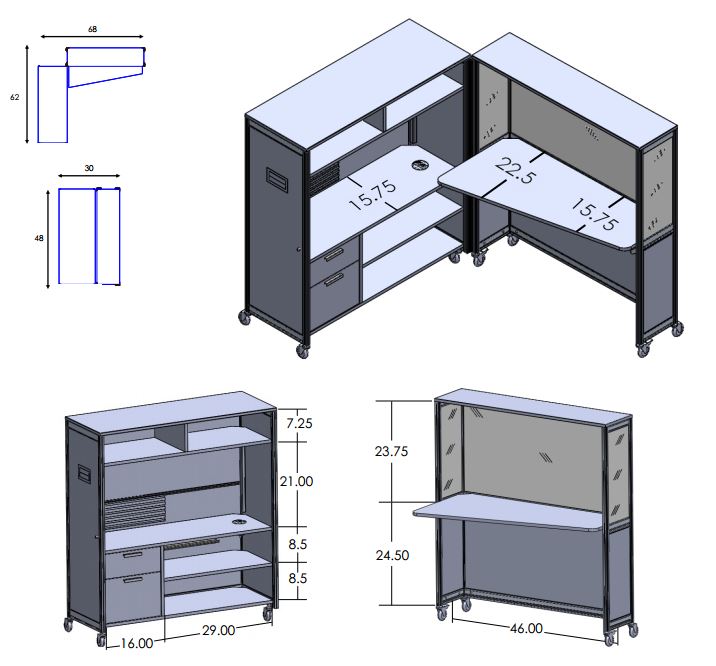 3D Visualization
Downloads
Features & Specs
For additional information on specification please refer to the Price and Product Guide.

3D Visualization
Please click model below to view and experience in 3D Space (view, rotate, spin, etc.).

Click on 3D Warehouse icon below to also view AR (Augmented Reality) in your own space via your mobile device.
Open
Dimensions - Closed 30"W x 48"D x 52"H, Open 68"W x 62"D x 52"H

What's Included:

Pre-assembled Base Unit
Anodized Aluminum Frame
23×48″ Worksurface
16×48″ Return
Upper Shelf
Low Binder Shelves
Accessory Rail
Whiteboard
Acoustic Tackable Panel
Frosted Acrylic Panel
16″ File drawer
16″ Box drawer
LED light
2 Power and 2 USB
Heavy Duty Locking Casters
Wire Management
Integral Hinge
Pull Handle
Lock

Finish Options:
See Page 4 in Price List for Finish Options. Required Selections: Upper Divider (Softscape)
& Dividers (Vertical Laminate)
Information Required to Order:
Base Unit Code / Desired Finish Options. Example: MBOXBASE304852L/SS01/AW
Optimize your office for productivity
Streamline your workplace operations by upgrading with fluidconcepts office furniture solutions.
Find a rep
With so many of our dealers located throughout Canada and the U.S.A., you're sure to find a fluidconcepts representative near you!
Find Now
Related Blogs
Find out more information about this and other similar products in our Blogs!