Fence Typical HA2S3060
SKU: HA2S3060-FCIQ10191
Regular price
List $9,068.00
Regular price
Sale price
List $9,068.00
Unit price
per
Sale
Sold out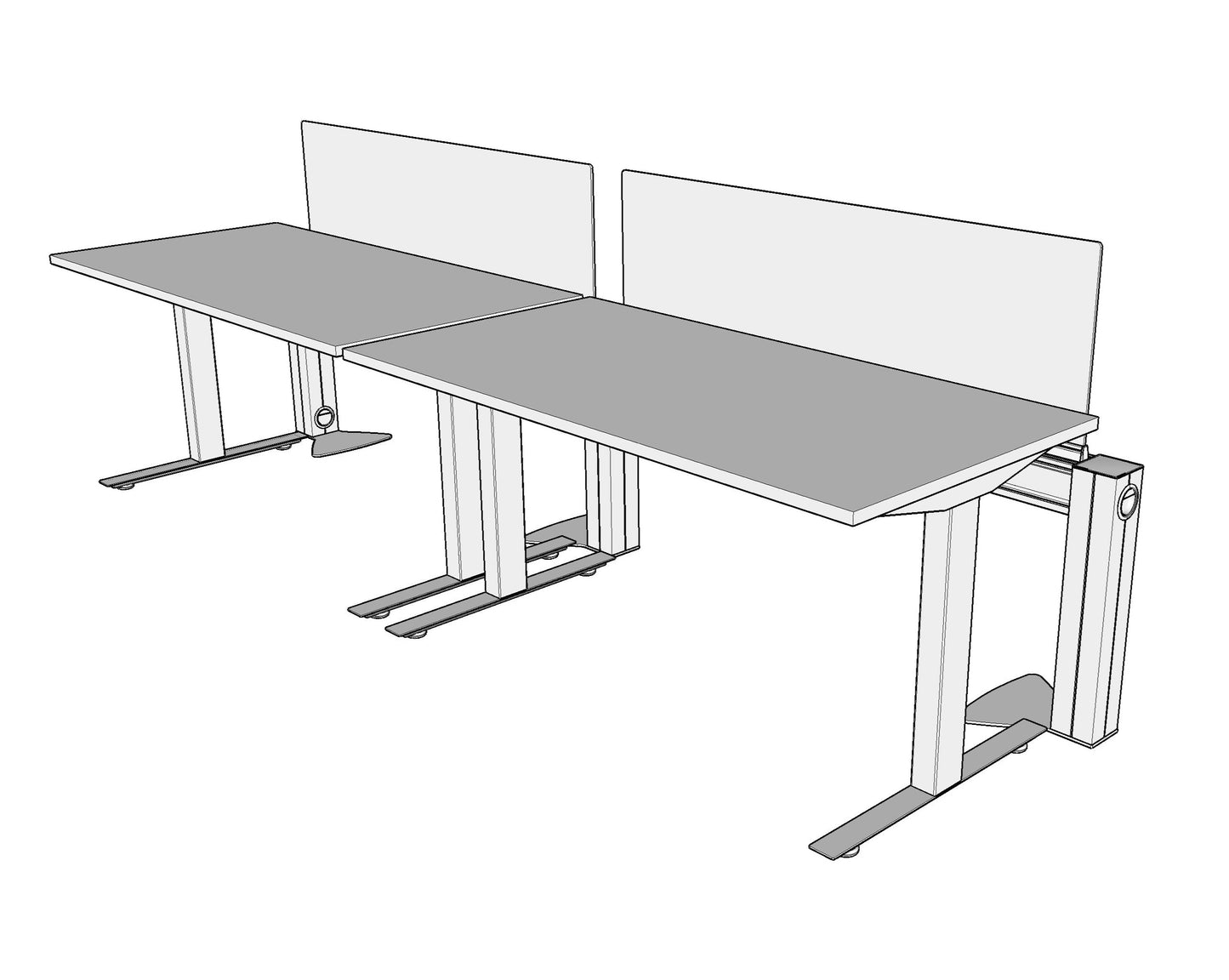 3D Visualization
Downloads
Features & Specs
For additional information on specification please refer to the Price and Product Guide.
3D Visualization
Please click model below to view and experience in 3D Space (view, rotate, spin, etc.).

Click on 3D Warehouse icon below to also view AR (Augmented Reality) in your own space via your mobile device.
HA2S3060 - 2 Pack Linear, Single Sided
Height Adjustable Tables with Fence, 8/4 Electrical, Grade 1
Finishes
30"x 60"Surfaces, Softscape Upmounts on Fence, 4 Simplexes & 1 Data/Tel
Knockout PerUser, 120"Basefeed
Workstation Size - 124"W x 35"D
Dimensions

Station: 60"W x 30"D
Overall: 124"W x 35"D x 41"H
Station Details
Two pack, linear benching stations.
8wire 4circuit hardwire basefeed electrical.
Four plug-ins, 1 data knockout per station (below surface).
Integrated wire management.
Fence mounted Upmounts.
Materials
Worksurfaces: 1" TFL laminate, PVC edge.
Frame: anodized aluminum.
Upmount: softscape.
Optimize your office for productivity
Streamline your workplace operations by upgrading with fluidconcepts office furniture solutions.
Find a rep
With so many of our dealers located throughout Canada and the U.S.A., you're sure to find a fluidconcepts representative near you!
Find Now
Related Blogs
Find out more information about this and other similar products in our Blogs!