Blade, 4 Pack, Offset, Overheads and Multifile, Storage (BT12)
SKU: FCBT12-427272
Regular price
Sale price
List $0.00
Unit price
per
Sale
Sold out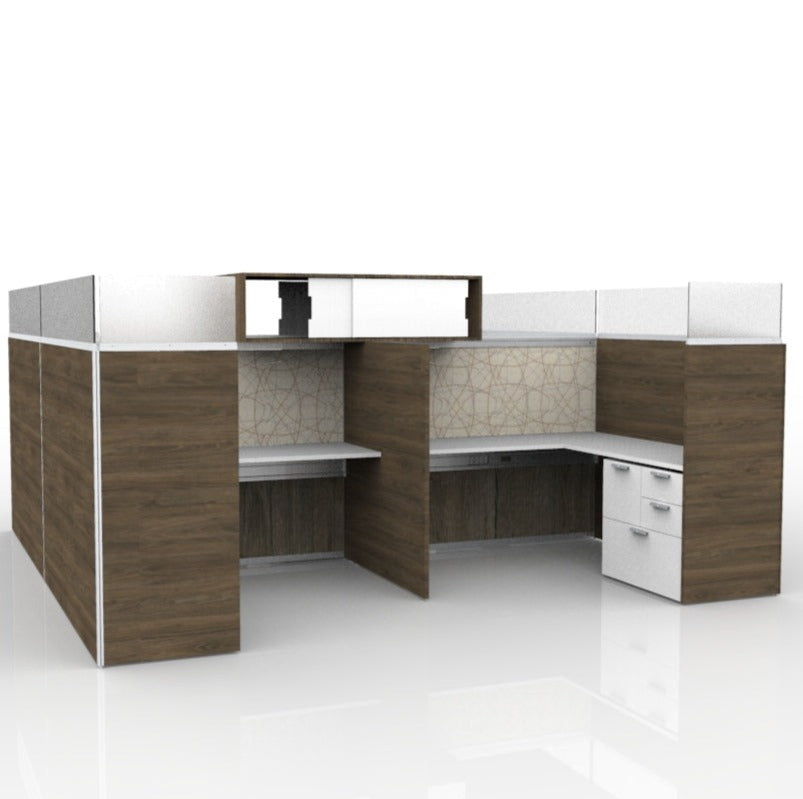 3D Visualization
Downloads
Features & Specs
1" TFL Laminate Divider Panels, 1" TFL Worksurfaces, Fabric Spine Dividers, Upmounts Clear or Acrylic, Credenzas, Mounted Shared Overheads with Whiteboard sliding Doors, Multifile Storage, 8 Wire/4 Circuit electrical with 2 duplexes and data knock-outs per workstation.
Optimize your office for productivity
Streamline your workplace operations by upgrading with fluidconcepts office furniture solutions.
Find a rep
With so many of our dealers located throughout Canada and the U.S.A., you're sure to find a fluidconcepts representative near you!
Find Now
Related Blogs
Find out more information about this and other similar products in our Blogs!